®
... is the first global online network that enables the language services industry to put its full focus on quality.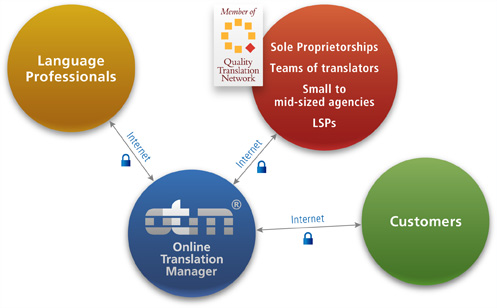 The network serves as a venue for communication between agencies, freelancers and customers.
The OTM (Online Translation Manager) network software governs and administers the processes.
The shared business platform facilitates uncomplicated and reliable multilingual cooperation across a global network.
The network's motto is simple: Fair Play!
Web site of the Quality Translation Network: www.QTN.net
© 2008- LSP.net GmbH - Prinzregentenstr. 40 - D 10715 Berlin - Germany - T +49 30 20896331 - http://www.LSP.net - service @ LSP.net
"LSP", "OTM" and "Quality Translation Network" are registered trademarks of LSP.net Holding GmbH!