The software contains integrated modules for quality assurance, online communication and administration of all processes. OTM is user-friendly and is provided as Software as a Service (SaaS), meaning that it is available 24/7 from any internet browser.
General features
No software installation required; 24/7 availability anywhere, using browser-based access
Intuitive, process-oriented navigation
Online help / Online user manual / How-to videos for easy learning
Multi-lingual – all languages are possible for the user interface and project-related texts (UTF8 coded)
Built-in e-mail client for communication with customers and resources
Integrated quality assurance modules
Can be individualized (quotes, invoices, forms, standard text blocks)

NEW

Integration with SDL Trados® Studio
Multiple-site support (managing several locations jointly or separately)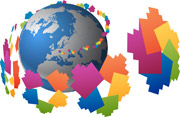 Process control and workflow management
Automated project-related documentation of all processes
Personalized task board
Cost estimations, quotation generation
Price templates – customers / projects
Wizard for freelancer job postings
Pre-selection of translators based on availability, language pair, fields of expertise, quality requirements, ranking/job history, …
Project-related email communications, including documentation (customers, translators, project managers, administrators, accountants, …)
Email templates, with automatic messaging where required (job offers, deadline reminders, payment advices, etc.)
Incoming emails containing a project number will be sorted automatically to the relevant project.
Projects can be delegated to another project manager (in case of absence due to vacation, sickness, termination of employment, etc.)
Automatic generation of quotes and invoices (including partial invoices) for customers, and of credit notes for freelancers; PDF format – ready to print, send, download
Process-oriented document control (including archiving)
Automatic document version control
Clickable telephone numbers ("callto:" links for VoIP clients)
Convenient search functions (projects, customers, translators – multiple criteria)
Customized bookmarks
Newsflash tool for distribution of internal news within the agency front end
Comprehensive statistics (revenues, costs, quality control, charts, …)
Online interfaces
Front ends (TLS-connection)
Online customer request form Sample
Web-based front ends for project managers, administrators, accounting, management reporting
Vendor portal – Web-based freelancer front end: Job documentation, document upload/download, email client, credit notes, W9 forms, archiving...
Client portal – Web-based customer front end: Project tracking and documentation, file upload/download, email client, quotes, invoices, archiving...
Online freelancer application form Sample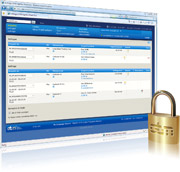 Formal quality assessment
Linguistic quality assessment
Recording and evaluation of quality indicators
Automatic evaluation of performance indicators and characteristics for ranking freelancers when selecting resources for a job (differentiated by field of expertise and language pair)
Complaints management and documentation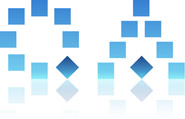 Business administration, bookkeeping,
risk management and controlling
Customer and resources management
Rights-based routing of tickets for administrative tasks
Automatic sequential numbering of projects, invoices, and credit notes (customizable)
Accounting functions including payments, monitoring, reminders (dunning) and management reporting
Invoicing of customers and freelancers in all currencies, with currency calculations based on the current exchange rates of the European Central Bank (incl. transaction log)
Automatic blocking of new quotes for customers with overdue payments (customizable)
Credit limits for customers (customizable by country, registered office and company name)
Blacklist function (for customers and freelancers)
Comprehensive statistics (revenues, costs, cash flow, quality control, charts, …)
Cash flow diagram to visualize average payment performance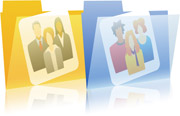 CRM (Customer Relationship Management)
Administration of customer feedback
Online customer satisfaction scale and testimonials
Multi-stage follow-up module
Generation and management of discount codes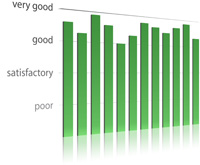 Administration
Online Back end (TLS-connection)
Setup Wizard
Differentiated authorization management for various tasks/roles (users/admins)
Administration of company and contact data
Administration of underlying business data (VAT, cost estimation assumptions, etc.)
Administration of internal employees and agency resources (freelancers)
Editors for text blocks, general terms and conditions, etc. - all languages are possible

Upcoming modules and features
Push notifications to the OTM task board
Integration with MemSource

OTM is mature, tried-and-true software for the language services industry – an expert system that is nevertheless easy to use, with all of the features that language service providers and end customers prefer.

Compare OTM with other products.
Download the Translation Business Management Software Requirements
and Priorities Checklist.

Detailed explanations on the various topics are
available here.

More information about OTM:
Overview | Interfaces | Smartphone PM
Quality Management | Data Security

OTM License – price list